Bio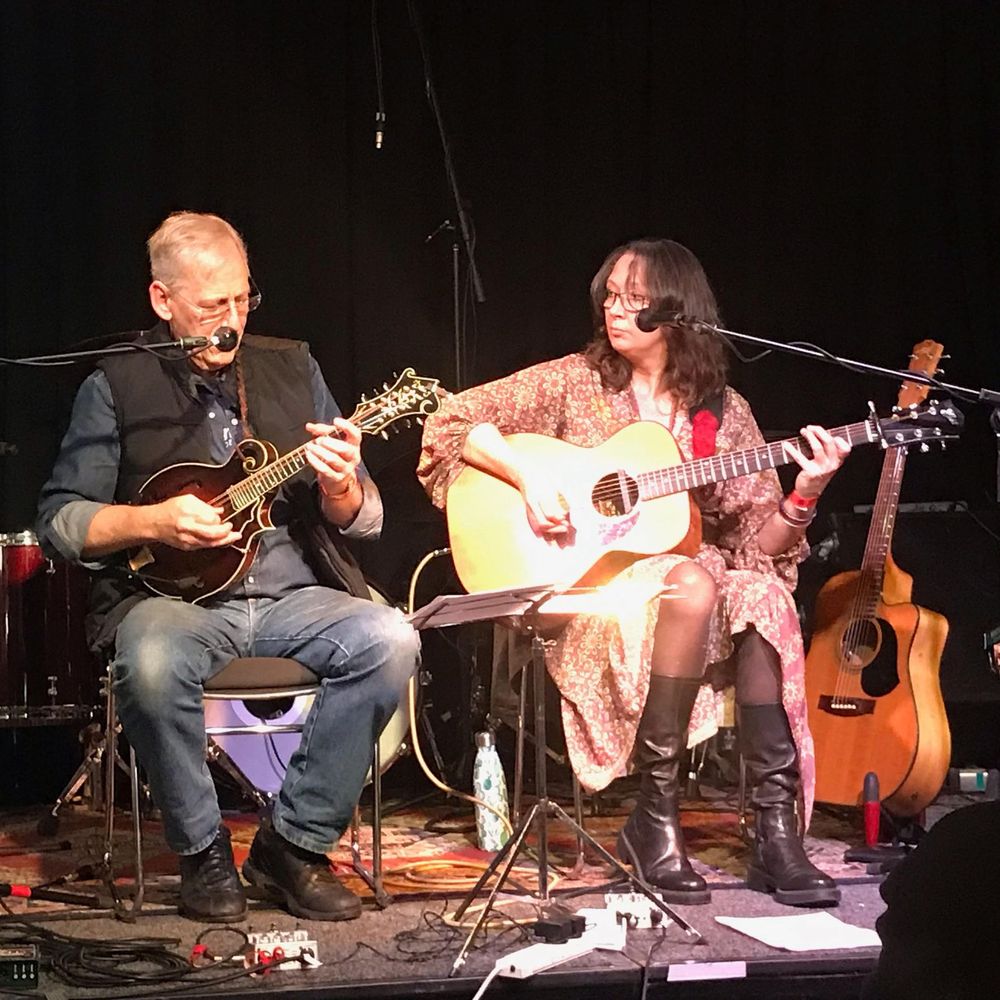 Based in Sydney, Australia 
Drawing upon the rhythmic and melodic traditions of American Folk, Blues and Bluegrass genres, to the rich lineage of the Irish, Scottish and Celtic folk traditions.
Rosie McDonald (Singer,Guitar, Irish Bouzouki and Bodhran player) and Nigel Lever (Singer,Mandolin player), come together to form The Go Two's.
Rosie McDonald is an established singer/guitarist, whose guitar playing style could be described as strong and rhythmic, with the acoustic driving rhythm, alternate tuned and finger picking style guitar along with bouzouki and bodhran.  Rosie's rich alto voice, leads the listener into the stories from the folk, traditional and blues traditions. Performance at numerous festivals on the East Coast of Australia in bands: Seanchas, RAPT, Folklore and theTrippy hippy band. Rosie played for 15 years in Mothers of Intention folk group . Rosie also collaborated with Cliona Molins for the 2021 release 'Mothers of the Nation' album and subsequent band to honour and celebrate Australia's convict women's story. Rosie also wrote the song Mothers of the nation to celebrate all women of Australia, black and white and this is currently being scored for choir. Rosie also performs in 'The Prankqueans'- a collective of Irish and Australian creatives 
Nigel Lever is a renowned bluegrass and folk mandolinist / guitarist and singer. Playing with such groups as The Willing Ponies,  3 Jimmies, The 3 Marketeers, Trippy Hippy Band and The Faraway eyes. Founding member of Acoustic Shock and member of the Karen Lynne band. Nigel has toured extensively in Australia and overseas, as well as frequently travelling to the American Bluegrass heartland to immerse himself in the music at festivals such as Grey Fox, Preddyfest, IBMA and Galax festivals.
This melding of musical styles is an exciting natural progression for these 2 fine musicians.
Currently completing their debut album at Stranded studio in Illawarra with some tracks to be released this year and the album due out early 2023, Rosie and Nigel are joined by Quentin Fraser on the recording and at  festivals as The Go Twos.